New TIR curtain side semi-trailer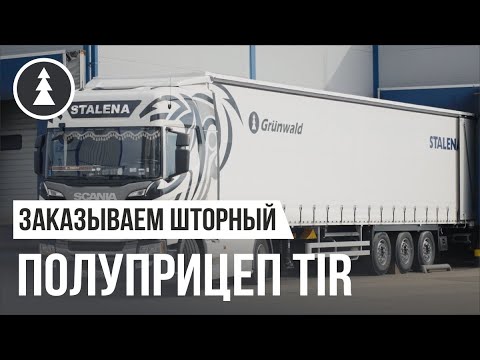 Grunwald is happy to announce its newest addition to the commercial semi-trailers line up - the international TIR curtainsider, developed in close cooperation with transport companies.
Have you ever wondered how the commercial vehicles that meet all most pressing challenges of today are made?
The initial point of designing process stems from principles of openness and true interest in customer relations. Knowing customers needs enables us to use the variety of experience and expertise we possses and develop the best solution. Grunwald engineers carefully analyze the problems carriers face, as they understand that the design must be developed to consider working process nuances of everyone involved in the delivery chain: the driver, mechanic, sender and recipient of the cargo.
That's right: in close cooperation with those to whom it is addressed, a new model of a curtain side semi-trailer for international transport was created. Find out more in the new video on Grunwald social media.